Raphael Kimmig, 28 Mai 2018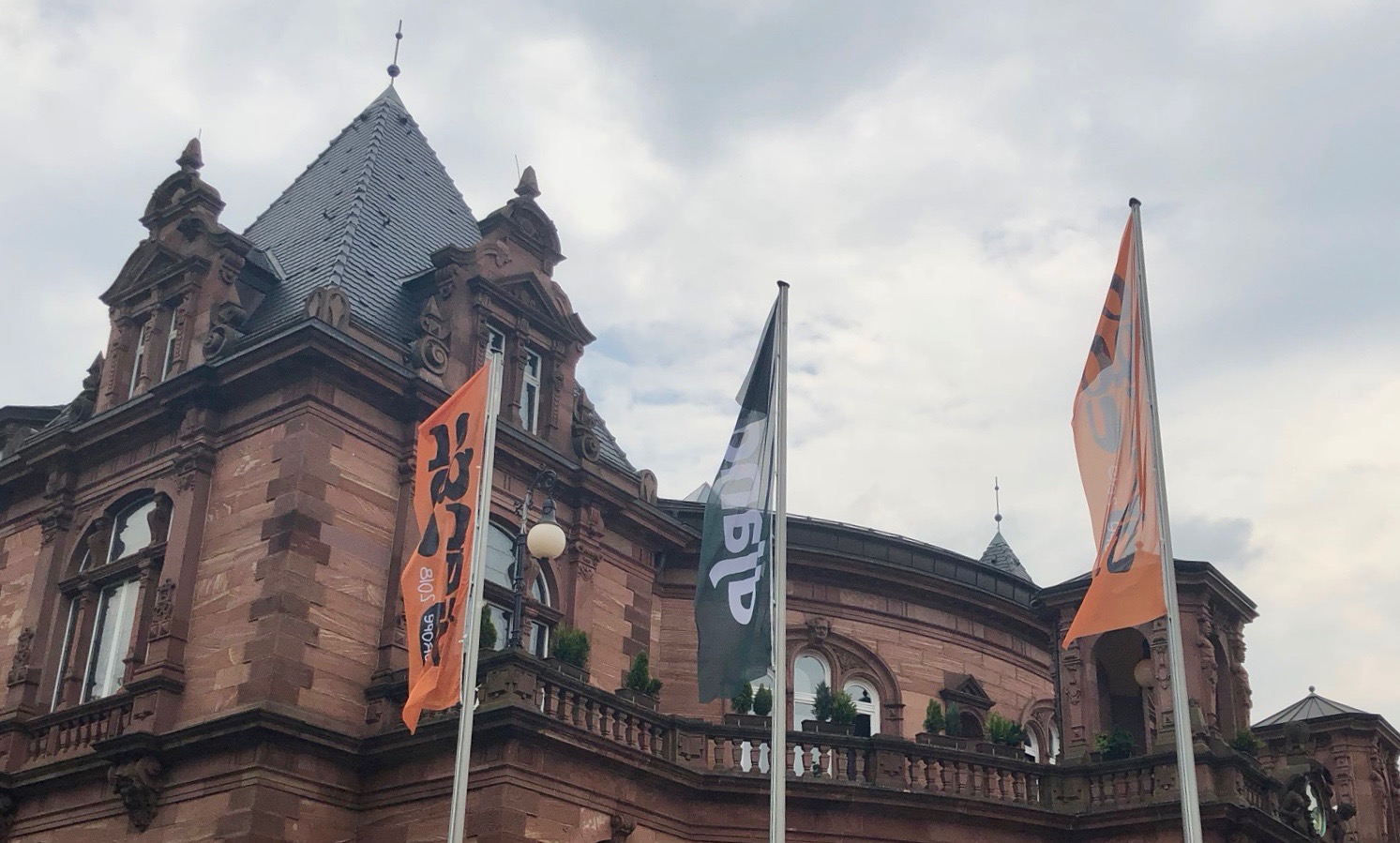 So after several eventful days DjangoCon Europe 2018 is over. It was a pleasure meeting so many great people and I always love to be reminded of what an open and diverse crowd the django community is.
The whole organization was top notch. The organizers picked a beautiful venue, they made sure we had great food and all the coffee we wanted and they made the whole place feel nice and welcoming.
One thing that really stood out to me where the live captioning of talks, which a lot of people (me included) found surprisingly useful. Also the Video Operation Center did a wonderful job not only live streaming the event, but also putting out very well produced videos in near real-time. You can watch the talks on youtube or on media.ccc.de.
I also very much enjoyed the morning run on Friday, after spending a lot of time sitting it was a welcome interruption. A social event was hosted at halle02 featuring colorful balloons, an anniversary cake and a lot of interesting conversations.
Talks
There were a lot of interesting talks, but if I had to pick two my favorite technical talk would be Taking Channels Async by Andrew Godwin, giving some insights into the design behind channels 2.0.
My favorite non-technical talk was Growing old gracefully: on being a career programmer by Carlton Gibson. I really encourage you to watch it.
If you do not have the time to go through all the videos then I can recommend Reinout van Rees' excellent summaries.
Sprints
The sprints took place at DEZERNAT 16 which was a really great location as well. A ritual at django sprints is the @DjangoConGong which is chimed whenever someone contributes something while the who place applauds.
We started a little project while we were there. It is called django-beam and provides abstractions for easily building CRUD apps. Right now it is still pretty early, but I really like the direction things are going in.
Im looking forward to the next DjangoCon.